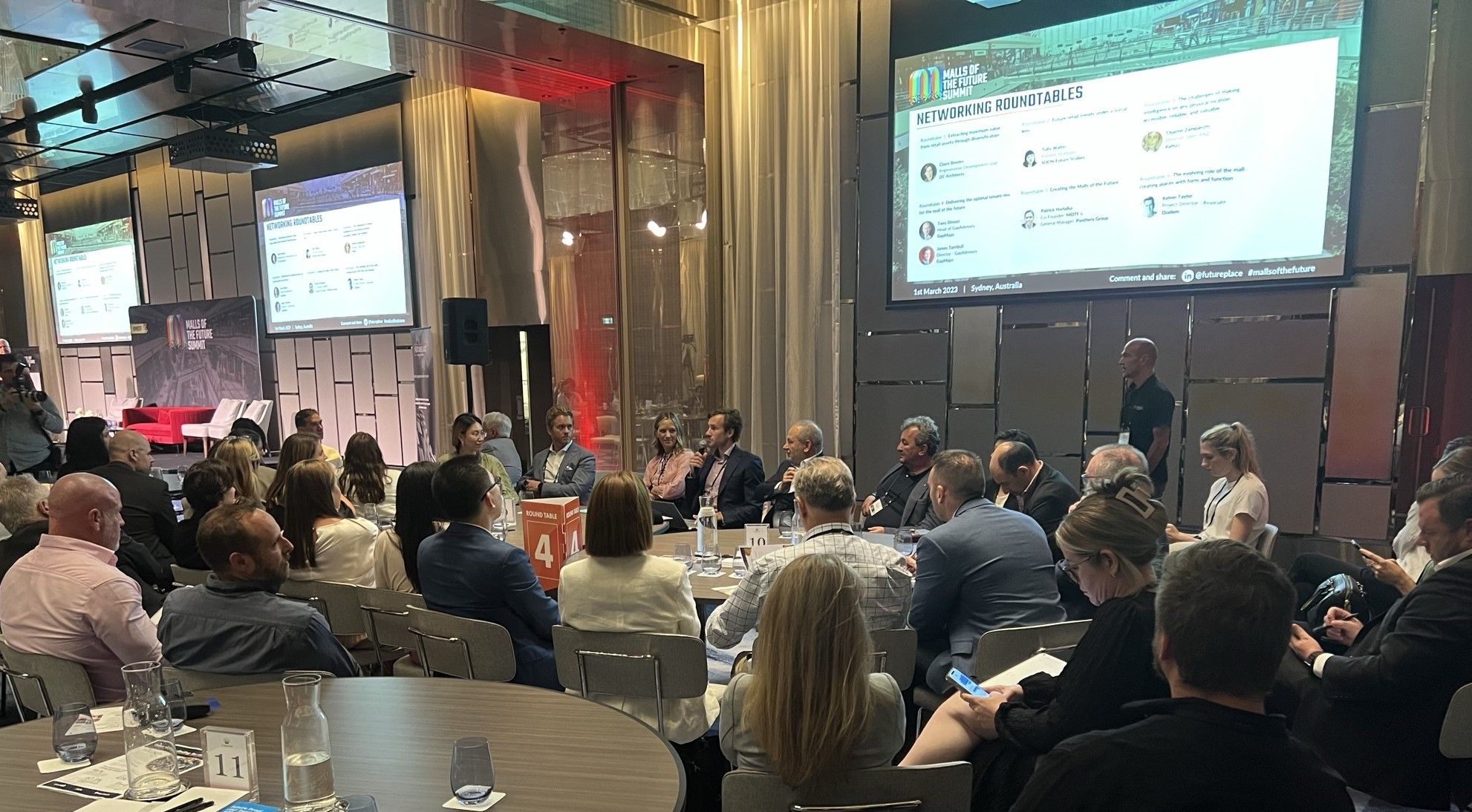 Big Guns: where to post-COVID?
This post was originally published on SCN Australia.
You might recall that in those frenzied months of COVID, as the pandemic gained momentum in Australia, prognostication became quite commonplace. I cannot remember how many times I heard or read that we would never shake hands again, let alone hug; or that no one would ever again eat from a bain-marie; and also that high-rise apartment living would never be the same again and no one would want to go back to crowded restaurants and bars. Apart from not eating from bain-maries, for reasons that have nothing to do with COVID, I can't say that any of those prognostications have come true in my case, nor for anyone that I know.
When it came to shopping centres, the prognostications tended to be around the themes that large, crowded (i.e. popular) malls would never be popular again and that shopping either locally, at the smaller neighbourhood centres, or digitally, would be the way of the future.
I am not about to minimise or gloss over the real challenges and difficulties for shopping centres, particularly for Big Guns, that the past two COVID impacted years have created. Nonetheless, as we now appear to have arrived, as a country, at a position where we are able to deal with COVID, and where the virus no longer controls every aspect of our daily lives, it is a good time to conduct a stocktake of the situation. Even more importantly, it is a good time to consider what the future for Big Guns might look like from this point.
First, to the grim details. While not every shopping centre group published annual MAT results for each of their centres over the past two years, many, and in particular Scentre Group, have done so. Analysis of those results, which in the case of Scentre Group are particularly helpful when considering the COVID period because they are reported on a calendar year basis, shows the following general findings:
• On a national basis, Big Guns saw a reduction in the order of 15% in their annual turnover levels in 2020, the first COVID year. There were, however, significant variations in outcomes on a state-by-state basis. In New South Wales, for example, Big Guns in 2020 were down 10% – 15%, while in Victoria, the state that was by far the hardest hit with shutdowns during 2020, the fall in turnover was 30% – 35%. Across the other states – Queensland, WA and SA – the falls in turnover were much lower, generally 5% – 10%.
• The results for 2021 are equally mixed, with the upshot being that, on a national basis, Big Guns' turnover in 2021 was basically stable or up marginally as compared with the previous year. In 2021, Victorian centres rebounded noticeably, while Big Guns in NSW generally suffered further falls, as the state underwent extensive periods of shutdown. Scentre Group, for example, noted in its annual results for 2021 that the number of government restriction days weighted by its portfolio was effectively 31 trading days in 2020 but 81 days in 2021.
• The upshot is that at 2021 Big Guns' turnover nationally sits some 10%–15% below pre-COVID levels, though again with variations state by state. With its extensive representation of  Big Guns across all states of Australia, and its significant weighting to NSW, Scentre Group represents a good barometer of the industry outcome, reporting total in-store sales at its centres of $25 billion in 2019, $22 billion in 2020 and $22.1 billion in 2021 – effectively a fall of 11%–12% over the two years on an average national basis.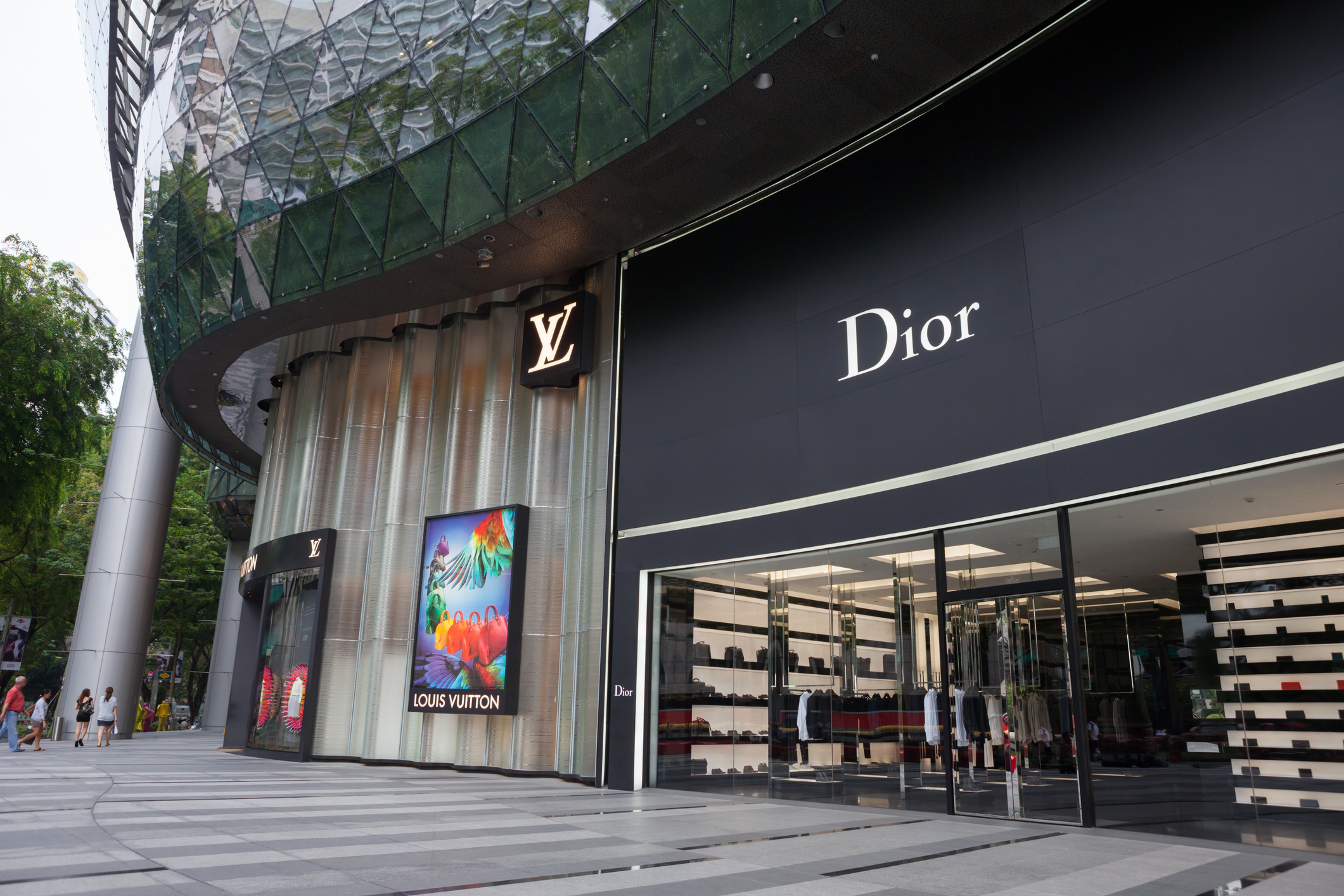 The COVID experience in Australia gave us a test environment wherein we are able to review the performances of centres that were able to enjoy non- COVID impacted conditions (or at least minimally impacted) against centres, primarily in Victoria and NSW, which suffered the full brunt of the COVID impacts. The state-by-state breakdown tells us that over the two-year period, centres in NSW and Victoria have clearly suffered significantly and are now sitting, in turnover terms, at levels in the order of 20%–25% below their pre-COVID levels.
On the other hand, in Queensland, Big Guns are currently sitting at about the same as their pre-COVID levels on average, while in Western Australia, they are comfortably higher (leaving aside some that have been impacted by significant additional competition, (e.g. the redevelopment of Karrinyup SC).
Recent reporting by the various REITs shows that generally, though, all centres have recovered a fully leased position, with occupancy rates sitting in the range of 97% – 98% in most cases.
So, not sugarcoating the result, it is evident that at least in NSW and Victoria, Big Guns have taken a significant hit. However, compared with the number of days for which these centres have simply not been permitted to trade – or at least most of the stores within them have not been permitted to trade – the outcome is unsurprising and, more importantly, is not at all a portent of a diminished future for Big Guns in Australia.
Looking for a silver lining, we can see the two COVID impacted years as having 'focused the mind' with regard to the ongoing management and planning of these assets. Some of the challenges that they were facing pre-COVID, in particular the continuing drift of retail sales to the online channel and the difficult trading conditions faced by many specialty apparel retailers over a number of years, were felt even more keenly during the COVID period.
On the other hand, in the first COVID impacted year, the discount department stores and department stores, most of which were struggling badly pre-COVID, saw a significant uplift in their sales performance, as did many mini-majors, providing them with an unexpected but very welcome boost. Most of those operators also benefitted from large increases in their online sales as they moved quickly to take advantage of the crisis by greatly improving their online capability.
Trading conditions have fallen back for many of those retailers, including discount department stores and department stores, in the second COVID year (2021) as the levels of government assistance were cut back and the range of activities permitted/available to consumers gradually returns to normal, which means it includes more than online shopping and dining from home.
The drift to online has continued but at pre-COVID rates of annual increase rather than the 40%–50% growth experienced across most categories in 2020. But almost all retailers are now active online and recognise both the importance of the online channel and the importance of the store network – the two are increasingly seen to go hand-in-hand if retailers are to optimise both total company sales and operational efficiency.
One of the results of concentrating the mind during the COVID period has been the acceleration in the search for additional options, both retail and non-retail, to occupy floor space in Big Guns. Scentre Group, in its 2021 Annual Report, indicated that 267 new brands were welcomed to its centres during the  ear, not all of them retailers. At GPT's Highpoint Centre in Melbourne a new 'eatertainment' concept – HOYTS Funderdome – was recently unveiled, heralding an increased focus on the important leisure and entertainment role that Big Guns play and will continue to play in the future.
At numerous Big Guns, masterplanning is beginning to once again gather pace for a reimagined future, as multidimensional town centres within which shopping plays a major role but one that is complemented and enhanced by many other non-retail roles.
The non-retail role of Big Guns had been gradually expanding anyway pre-COVID, but we can expect to see a ramping up of such uses over the next decade, including medical, wellbeing, leisure and entertainment.
A positive outcome of the pandemic has been focusing of the mind, by consumers, on things that were perhaps taken for granted pre-COVID, and the important social and community role that those activities played in people's lives. One such activity, and one of the most missed during the COVID period, was the ability to go shopping, dining or just browsing at large shopping centres.
The easing of COVID restrictions resulted in an almost immediate return to pre-COVID pedestrian numbers for the majority of Big Guns, other than those located in CBDs where the recovery will take longer.
A return to more 'normal' economic conditions will also assist. Unemployment is particularly low at present and inflation is coming back. Some retail categories, apparel included, have suffered from many years of little or no inflation and sometimes deflation, which has made increasing the top line particularly difficult for such retailers. Inflation within the Reserve Bank target band of 2%–3% annually is to be welcomed.
So, the future for Big Guns in Australia is not without its challenges, particularly over the next few years, as the ground lost during the COVID years is regained in NSW and Victoria especially.
Being able to actually trade every day of the year, as was the case pre-COVID, will go a long way to re-establishing and then surpassing pre-COVID turnover levels.
More importantly, though, as has now been the case for Australia's Big Guns during the past four decades, these centres continue to evolve and will continue to grow. The growth throughout the next decade almost certainly will not be as dependent on shopping as has been the case during the past 20 years; however, that is not to say that shopping will not remain the primary role.