Make location decisions faster, smarter, surer
The cost of a bad decision is huge. But the costs of not making a decision could be even bigger. GapMaps Live has been removing areas of doubt for the world's most successful businesses since 2013.
You're able to see the big picture, and right down to the micro level, in one simple platform. It's the latest and most valuable demographic, economic, and social intel that helps you confidently make a call. Based on facts.
No matter what you're asked, the answer's now at your fingertips. It saves you looking for the answers and shows stakeholders the facts to back you up. Simple to use, GapMaps Live speeds up all the elements of decision making. You get it right, faster and more often.
The world keeps moving on and GapMaps Live keeps you ahead of the curve. A unique digital platform, built on years of continual location input, and added to every minute, so our clients don't miss a trick. Know now what you need next.
Taking the emotion and gut-feel out of it, GapMaps Live sets you up to make the right decision. When every thing is backed up with facts, all the risks are reduced. You know your where and, more importantly, your why. With GapMaps Live in your hands, nobody knows more than you do.
"Without GapMaps we could do due diligence on three future sites a week. Now we can do 50. And we can look at sites from Cairns to Adelaide and make decisions in hours. With the insights from GapMaps in my back pocket, there has never been one occasion where I approached a potential site partner and they said they weren't interested in collaborating. Developers may say, "I can get the same information on RP Data or Google". Anyone who is working this way is wasting their time. As a valuer, why you are not using GapMaps is beyond me."
David Browne - Retail Fuel Developments
"I use GapMaps every day. We visually build out trade areas, create trade data and analyze performance across the group. Good quality data helps pose deeper questions across the business - and this data has a compounding effect - especially when we can leverage it across brands. GapMaps gives the company's directors confidence that we are making decisions based on data, not gut feel. Using a platform like GapMaps helps us build the future of the brand without compromising the integrity of our existing business. Risk increases as your company scales. GapMaps is a powerful risk reduction tool."
Jason Stubbings | Head of Franchise Sales and Development at Collective Wellness Group
"Gapmaps helped us make smarter decisions on site location using defined demographics/profiles and ranking areas. Immediacy of information adds significant value in trade discussions"
Data and Insights Manager - Food and Beverages
"Working with the GapMaps team has been a wonderful experience. Gapmaps helped us save time and thousands of dollars making decisions on where to build new schools and they continually seek feedback from us on how to improve what is already a great tool."
Data Analyst - Education
"GapMaps has a unique ability to create high quality location intelligence data and insights in some very data-challenged countries. The quality of their data and simple to use platform has enabled me to introduce world class market and network planning processes to businesses where network planning had previously been quite rudimentary."
Pat McMichael Group MD and CEO Eat'n' Go Ltd
"Before GapMaps we were using one of the global mapping software products. We've found the GapMaps data to be more granular and accurate and the platform is so much easier to use."
Business Development Executive – Grocery Sector
"The only tool you need. A pleasure to use a software that is rich with multiple layers of data allowing one to quickly ascertain all aspects of a site. There is no Gap Analysis tool better on the market."
Leasing Executive - Commercial Real Estate
"GapMaps continue to provide the high-quality data and insights necessary for us to develop and refine our network strategy. The GapMaps platform is very simple to use, meaning that we're better able to connect our business decision making with data and effectively communicate those decisions to stakeholders. The ability to toggle between travel time and radius catchments has greatly improved our understanding of our catchment areas and market coverage."
Andrew Hume | CEO - Early Childhood Management Services
You don't see the whole market, we do
Our Advisory Experts provide the insights that enable you to make the biggest decisions with confidence.
There's very little between getting it right and wrong. And when your reputation's on the line, you want every edge you can get.
We're here to tell you the things you don't know. Our demonstrated track-record of accuracy comes from understanding the whole market, based on data, methodology and a lot of experience. We do this every day, for many clients, in many situations, over many years.
Our insights help you see the market from every possible angle and clear a path through all the noise towards growth. We'll arm you with a strategy that all multiple stakeholders can understand and get behind.
Our clients have an enviable reputation, because they get it right, again and again.
– Market Planning & Forecasting
– Network Strategy
– Human Movement
– Property Development Advisory
– Growth Strategies
Ask us. We can do more than you realise.
– Property Owners & Developers
– Retailers & Tenants
– Investors
– Asset Managers
– Government
From local to international, and frontier to mature markets.
"I recently started the search for a mapping and development software and submitted an online enquiry for GapMaps on the 20th of June 2022. I was contacted by GapMaps that morning and the demo was arranged for the same day. Two days later I signed up to GapMaps and received my login the next day. I have found their assistance incredible throughout the entire setup and training process. I would like to formally acknowledge this level of service because in this day and age it is not commonplace. I am using the system on a daily basis and it has assisted to decrease my due diligence time for sites dramatically and have even referred the system to others. Thank you to you and your team for everything, keep up the good work."
Huw Feeney - Director, Dusk Group
"We have worked collaboratively and successfully with GapMaps Advisory, in particular Tony Dimasi and James Turnbull, for research and insight into the numerous changes which we are seeing and will continue to see in Australia's retail environment and the nature of shopping centres. GapMaps Advisory combines high quality data and location intel technology with expertise and understanding, built over many years, of retailing and shopping centres in Australia."
Stockland - Con Brakatselos | General Manager Portfolio Management Commercial Property
"Officeworks uses the GapMaps platform and has also called on the services of GapMaps Advisory, in particular Tony Dimasi, for research and insight to assist in developing our network strategy. GapMaps brings to the table both data and insights in an easy to use platform together with extensive on the ground knowledge and expertise of retailing and retail locations in Australia."
Officeworks - Andrew Baker I Senior Property Development Manager
Location, location, inspiration
Our global experts continually collate, analyse and create the latest location intelligence intel, so you always have greater sight of the insights that matter.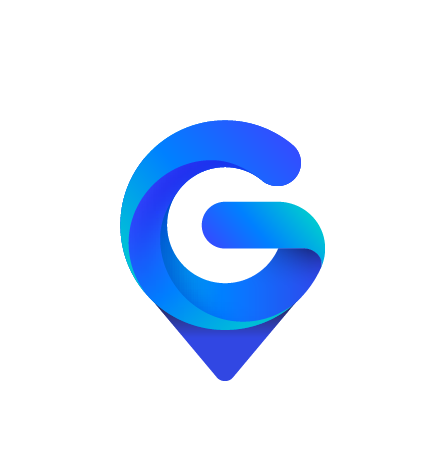 Location Intel on the move
GapMaps Connect is a free mobile app available to GapMaps Live users on the Apple App Store and Google Play Store. GapMaps Connect allows you to record asset intel, collect field data, notes, photos, files and additional data for any existing location or proposed location. Simply login to the app using your existing GapMaps Live credentials and all on site intel you collect will be recorded and updated immediately in GapMaps Live. 
Find us in
Australia / Pacific, Asia, Middle-East & North Africa and Central Africa