Transient Suburbs Census Insight
Following the release of the Australian Census from 2021, we'd like to share some of our insights about transient suburbs.
The transience of a suburb relates to the churn rate of residents in comparison to more stable suburbs. The transience of a suburb has major implications on the demand for products and services within that suburb.
In Australia 2021, 43% of all residents lived elsewhere five years ago, and 16% live at a different address 1 year ago. This varies significantly by suburb and city.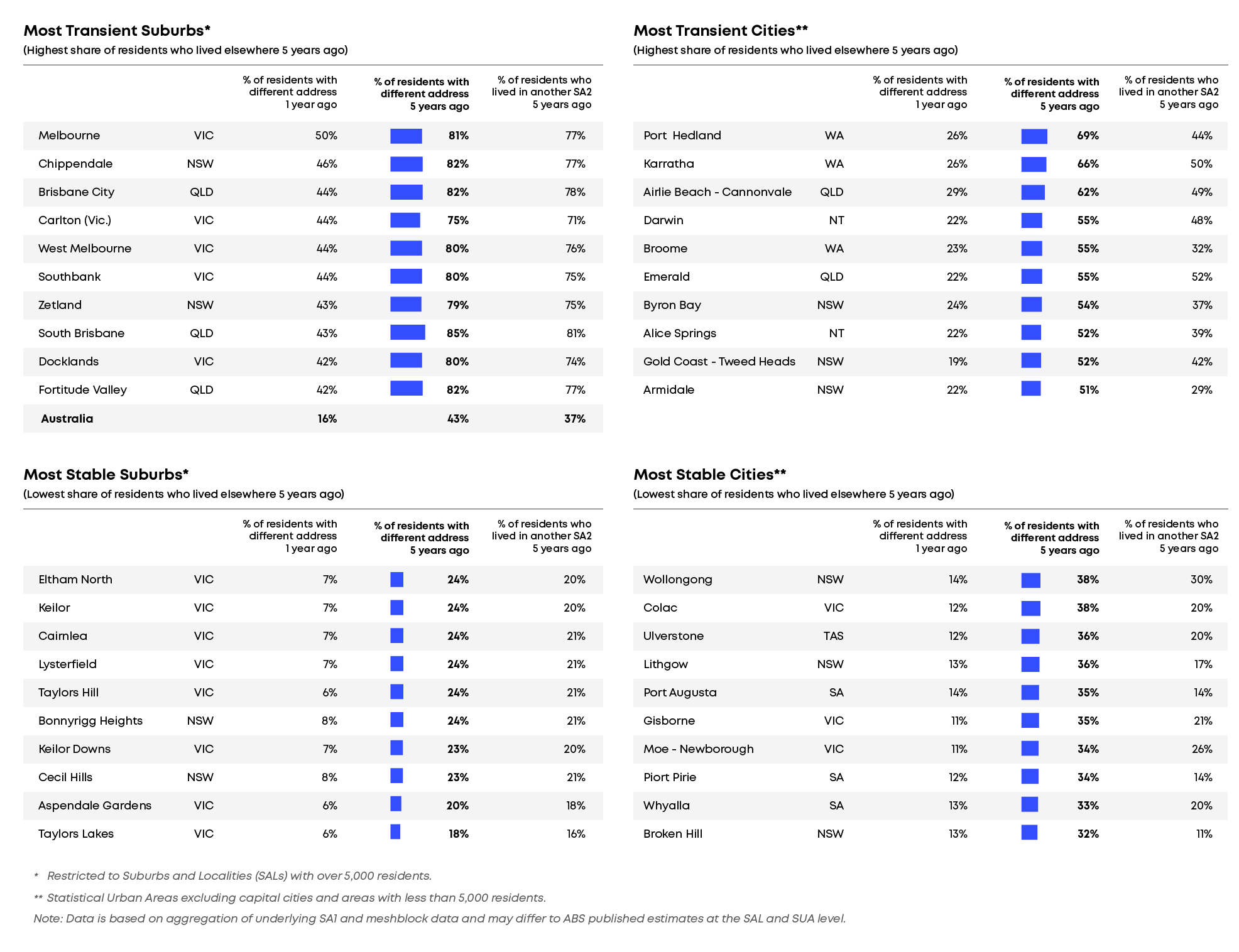 Inner city suburbs, highly dependent on students and other renters (e.g. Melbourne, Brisbane City, Chippendale and Carlton) saw over 40% of residents living at a different address 1 year ago and around 80% living at a different address five years ago. Similarly, towns reliant ontemporary workers (e.g. for tourism and mining) saw similar trends.
More established suburbs (e.g. Eltham North and Keilor in Melbourne) see a much lower churn of residents, with less than 25% of residents living elsewhere five yeas ago. These suburbs are typically at the midpoint of their lifecycle with families ageing and the emergence of more empty nesters.
To explore how the transient nature of suburbs is impacting local area demand for your location, please contact GapMaps here.