GapMaps appoints two non-executive directors to its new Board
GapMaps, an Australian location intelligence provider, has appointed Elizabeth Aris and Gary Cox as non-executive directors to assist with the company's global growth strategy.
With operations already in 23 countries, GapMaps' Managing Director and Founder, Anthony Villanti, says the new Board appointments will provide valuable perspectives as the company continues to execute its strategy to expand into new markets.
"Elizabeth and Gary have had long, successful and distinguished careers and will bring extensive experience to GapMaps," he said.
"We're pleased to welcome them to our new GapMaps Board, which alongside our executive team, ensures we have the right mix of skills to advance our goals and deliver on our vision to be the world's leading location intelligence provider for our customers.
"Operating in a multitude of industry sectors where physical location can be the difference between success and failure, some of the world's largest brands are turning to us to optimise their retail site location decisions, interrogating unique data sets that can be visualised in GapMaps Live," Villanti adds.
About Elizabeth Aris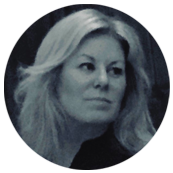 Elizabeth Aris has had an extensive career as a senior executive, board member and entrepreneur in Australia and overseas, with deep expertise in technology and telecommunications. She is currently a non-executive director at BNK Banking Corporation, an ASX listed bank focused on residential and commercial mortgages and Edge Video, a growth stage web 3.0 technology business based in the US and The Netherlands, which is changing the way media viewing is monetised.  Prior to that, she has previously held senior executive roles with Telstra, TPG Telecom, TasmaNet, Trujillo Technology Corporation, Alcatel Lucent and Westpac, and consulted to Microsoft and Sprint.  She is also an Adjunct Professor at the UTS Business School and is passionate about helping Australian technology companies realise their potential on a global scale.
About Gary Cox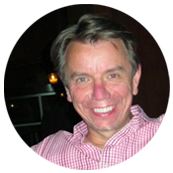 Gary has more than 35 years' international experience in the IT industry and is very passionate about how emerging technology trends will be utilised to positively impact customers. He is currently a non-executive director at NEXTGEN, a 'born in the cloud' software distributor, and an advisor to the Global board of Crayon. Gary's primary areas of expertise are in global leadership, cultural alignment, sales and services strategy, organisational and operational implementation across primary customer, partners and market segments. Gary enjoyed a very long and successful career with Microsoft and was CEO for TrueLocal, a News Corp. subsidiary and Internet search business serving Australia and New Zealand.