Retailers Now Have Access to High-quality, Micro-level Data to Develop New Store Locations
This post was originally published on ET Retail.com.
Location intelligence is not just a buzzword – it is a key success driver for India's most progressive retailers. 
When it comes to identifying new store locations and catchment analysis, location intelligence and big data can play a huge role.
Why Major Retail Brands Are Turning to Location Intelligence for Store Location Decisions?
Global retail brands like Domino's, KFC and McDonalds and national brands like Club Mahinda, Hometown, Klay Schools and many more are already using location analytics and micro-level insights to identify and evaluate new store locations.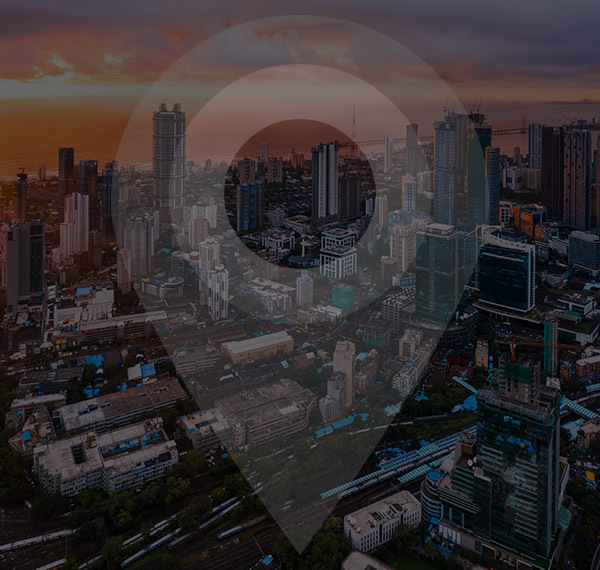 In major sectors including Fast Food, Coffee, Restaurants, Fuel, Fitness, Real Estate and Childcare, retailers are recognising the business benefits of data-led location strategies and decision-making processes.
Thus, location intelligence platforms like GapMaps are in high demand among retail businesses. Such platforms blend high-quality population, consumer and big data from multiple sources to create thematic maps which are overlaid with shopping malls, retail brands, activity generators and potentially thousands of other points of interest.
Micro-level Insights for Retailers Even for Huge Cities Like Mumbai, Bengaluru, Hyderabad
In a country as vast as India there are huge quantities of data. The challenge has been to find high-quality and trustworthy data for small geographic areas.
Mapping platforms like GapMaps are changing this scenario and empowering retailers with micro-level insights for large and smaller cities alike. Fahim Saleem, GapMaps Director for South Asia, says "The use of big data in India is the single biggest enabler for fact-based location decisions. Which is why there is an increasing shift to blend the right big data with traditional data sources and location planning expertise to set and refine network distribution strategies and to build a pipeline of potential store locations."
Cost-effective and High-quality Data That Retailers Can Trust
Retail mapping platforms like GapMaps have created micro-level insights for all major Indian cities by blending data from different sources. Retailers can now manage and refine their physical store location strategies and identify store network gaps using the power of big data and technology.
1. Micro-level Insights Like Never Before: Traditional census data provides resident population data at a relatively macro-level. With the new datasets built by GapMaps, retail brands can understand population densities and prosperity at a micro- 250m x 250m grid level. Micro-grid insights are critical in Indian cities where there is such a large variation in population density and purchasing power. This variation can't be adequately visualised using traditional data and mapping techniques.
2. Daytime and night-time population for your trade area: Census and other consumer research provides a guide to population density and income based on residential address data. However, many purchasing decisions are made close to the individual's work address rather than their home address. This means that an analysis of residential catchment areas can provide a poor indication of potential store performance. New location intelligence measures provide the opportunity to quantify not just the size of the workforce within a catchment but also their spending potential.
Are Store Expansion & Acquisition Managers Becoming Redundant?
There is never going to be a complete substitute for an experienced store expansion or acquisition manager. However, combining the insights of an experienced professional with high-quality data means that location decision making can be fact-based, transparent and consistently successful in new markets around the country.
Big Data and Advanced Mapping Techniques Provide Global Best Practice Opportunities for Indian Retailers
When it comes to retail location decision making, India should no longer be considered 'data-poor'. Retailers in India can now:
• Understand daytime and night-time small area catchment demographics and spending power
• Calculate the trade area and catchment sales potential
• Find new locations using fact-based analysis to minimise expansion risks and maximise sales potential
• Estimate cannibalisation impact on existing store locations
Still Managing New Store Locations with a Wall Map?
If you are still making location strategies and decisions using gut-feel and wall maps– it's time to switch to a data-driven approach for fact-based decisions and cost-effectiveness. Mapping platform GapMaps is specifically designed for the retail industry needs. It is a cloud-based tool which is very easy-to-use and doesn't need any technical GIS experience.