Australian Census Update – Average Household Income
Average household income is a leading indicator of the spending capacity of residents within a suburb and an essential factor when assessing the viability of existing and potential store catchments.
Despite wage growth in Australia averaging below 3% over the last five years, many suburbs across Australia have experienced growth in average household income. This includes Carlton (+8.7%) and Clayton (+6.4%) in Victoria where COVID-19 reduced the number of international student populations likely inflating the average household income in these suburbs.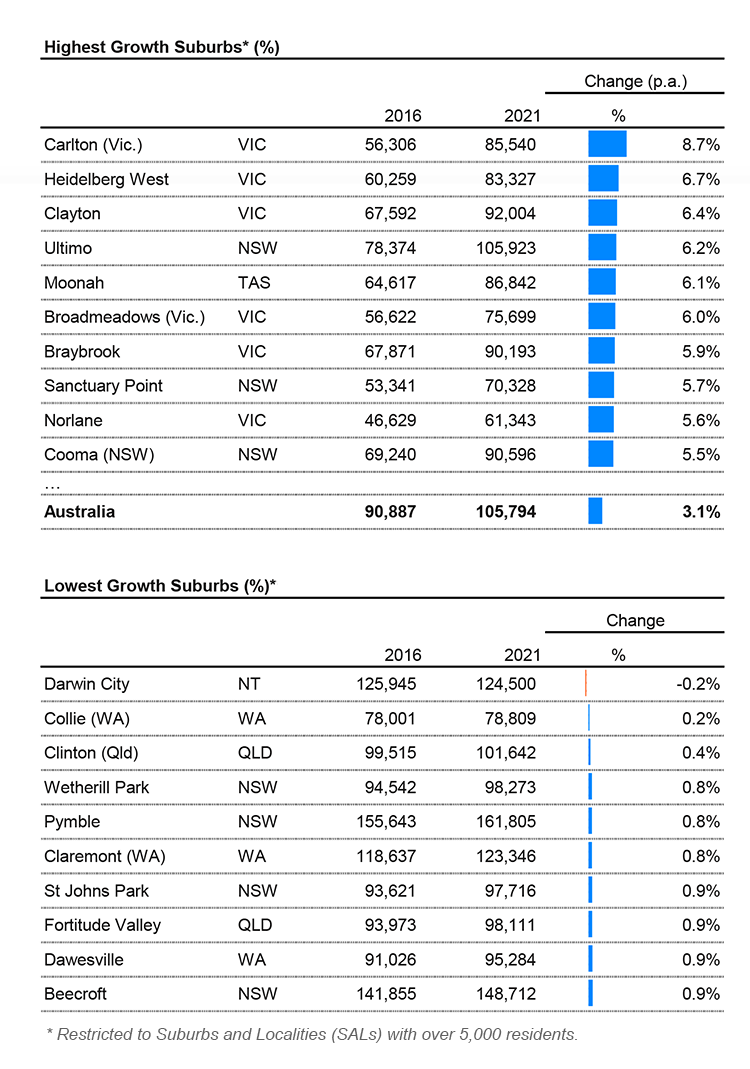 Within capital cities, Wetherill Park (NSW) and Claremont (WA) as well as Fortitude Valley (QLD) have seen limited average household income growth. The latter is likely due to new apartments within the suburbs attracting lower-income residents.
The economic fortunes of residents in your store's catchment can be assessed in further detail within GapMaps Live. Contact us now for a demo.