Australian Census 2021 Population Growth Insights
The recent Census update has been released, and the results aren't as we predicted.
While the ABS publishes population estimates every year, only every five years do we get a clear picture of changes to local area populations through the Census. 
The fastest growing suburbs are, as estimated pre census, on the urban fringes of our capital cities. However, the level of growth observed within these suburbs differs from what had been previously estimated. 
For example: Clyde North added 24,000 new residents for the five years to 2021 (based on census count). Significantly higher that previous ABS estimates of 18,000 new residents.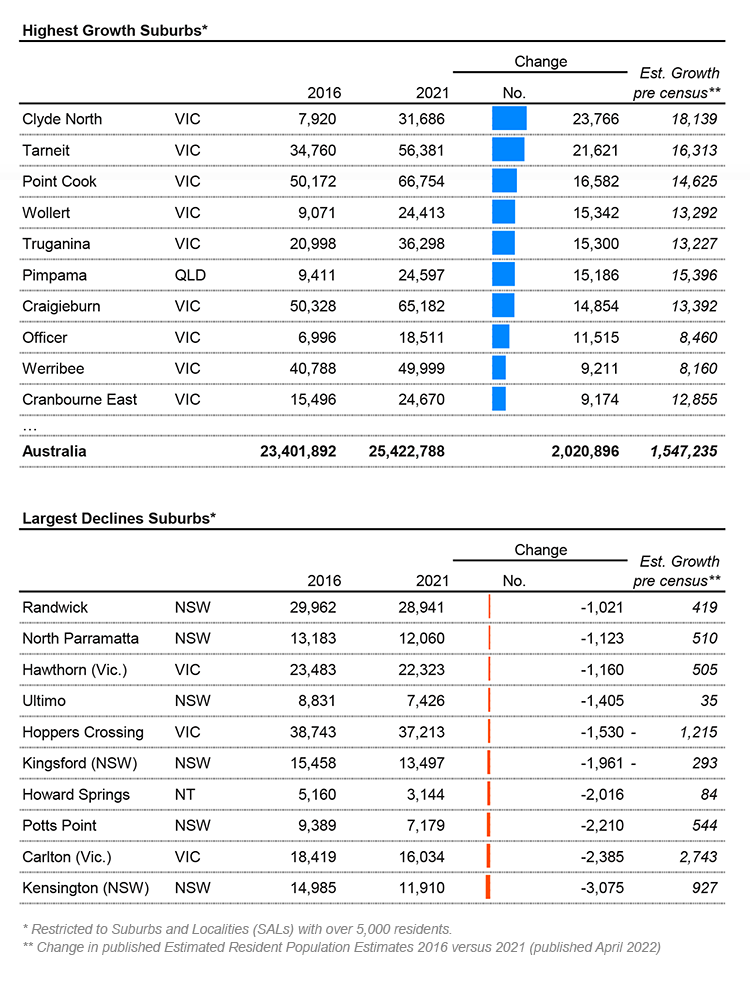 The Census has also revealed the suburbs that have had major population declines, including Kensington and Potts Point in Sydney as well as Carlton and Hawthorn in Melbourne. These population declines are significantly larger than what was anticipated pre-census. While the COVID19 restrictions may be having some impacts on student numbers in some of these suburbs, the increased number of empty nesters is also contributing to population declines. 
GapMaps Live can help you explore how population changes may be impacting your existing locations or to uncover new site selection opportunities.
Contact us for a demonstration.