A retailer's guide to identify & manage business store locations
This article was originally published as a guest post by Tim Shaw in the Convenience World Magazine, Australia (April 2020 issue).
As competitive pressures in the retail space intensify, businesses are seeing the importance of a network strategy which considers more than the tactical return created by new location projects.
Tactical growth may result in a network of individual locations which are achieving forecast returns, however, tactical projects will often miss the opportunity to build network strength and awareness which builds value beyond the sum of the individual projects. This 'network value' comes from having a carefully developed and planned network strategy which achieves higher-order brand and coverage objectives for one or more target customer groups.
So, what might a network strategy entail?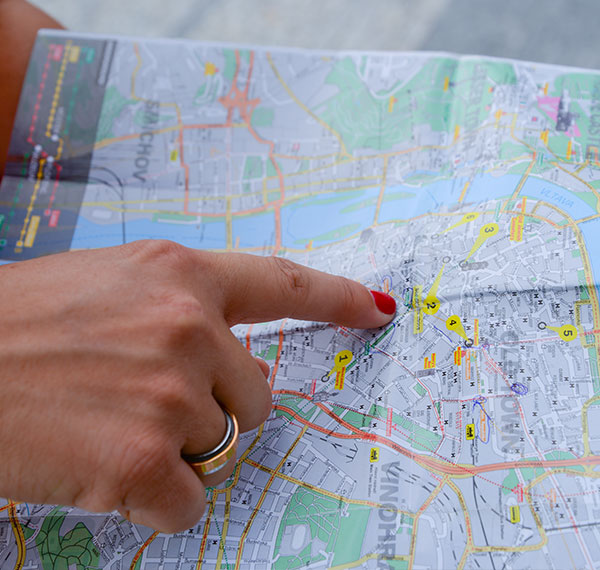 Market Potential & Network Strategy
An effective network strategy requires a data-led process for evaluating store capacity (number of units) in the current and future (usually 3 or 5 years) period.
Rather than develop a growth plan based on current capital availability or last year's plan plus or minus a few projects, the market potential in terms of total store count should be determined for the business. Once this is understood, the total size of the new store program can be scaled accordingly. This is especially relevant in markets with growing populations &/or where there is growth in the 'consumer class' for the business.
Market capacity in this context might be at country level but should also be considered across smaller consumer geographies (e.g. Trade Areas). This enables new store development to be prioritised across specific geographies such that network value benefits can be captured whilst the 'whole of market' network benefits remains a work in process.
The benefits of network strategy led growth are many;
– Improved efficiency – narrow the focus for new outlets to prioritised market areas. Spend more time identifying and evaluating the very best location options in a market or trade area.
– Optimal Presence – understanding total store holding capacity within a trade area and market helps protect against system-wide cannibalisation impacts and ensures scarce capital is invested where network returns are the highest.
– Enhanced stakeholder engagement – being able to articulate a carefully considered and planned growth strategy can be extremely important for financiers, investors, boards and franchisor/franchisee relationships.
– Effective Core Customer Targeting – the network plan enables core customer groups to be more carefully defined, identified and targeted through the new store activity.
Site Fundamentals
Effective use of high-quality data will enable the identification of high-quality catchment areas for new stores. However, the quality of the catchment area refers only to the demand for a product that exists within the catchment. Just how effectively new store taps that demand is a function of the real estate site selection processes and store format decision making. It is too often the case that retailers identify high-quality catchment areas but then make poor decisions with respect to a store location or format type.
Factors to consider will include some or all:
Plot size
Building size
Access
Frontage
Visibility
Signage
Traffic flows (motor vehicle and pedestrian)
Proximity to and count of competitors
Adjacency to activity generators etc.
Regression Analysis
Regression analysis is a methodology which explains the statistical relationship between outlet sales and one or more of the catchment variables which are known to have an impact on sales.
Why is regression analysis important?
A well-conducted regression analysis is a fundamental insight when identifying and evaluating new locations to ensure that they share the attributes known to be associated with high performing outlets in the same location type and of the same format.
Some of the variables impacting sales are well understood e.g. household count, household income, median age, population count by age band etc. But what about proximity or count of competitors, proximity to a major grocery store or shopping mall. And which combination of these variables provides the maximum impact on sales outcomes? And how do the variables change according to location type or format type?
With the explosion in the quantity and quality of location data, there has never been a better time for undertaking a detailed regression analysis process.
Effective Network Management Processes
There comes a point in the store lifecycle when a continued investment is unwarranted. What may have been a strong catchment for an outlet 5 or more years earlier may not be so anymore. There are many reasons for the change – aging or changing demographics, new or modified catchment infrastructure, significant changes in the competitive landscape etc.
Understanding if an underperforming location is best suited to relocation (to a more suitable location within the catchment where the demand can be better captured), refurbishment (to attract more customers), or closure (because the catchment potential has been diminished to the point that continued operation is not viable) is a key business decision?
The answer rests with the data and insights and forms part of the processes which underpin an effective network strategy.
Getting Started with a Network Strategy & Plan
If your business has a tactical or opportunistic approach to network growth or if you are not sure how to best approach a regression analysis project, then contact GapMaps. We have the expertise to assist with all aspects related to the development and execution of an effective network strategy and process. Contact us today and ask how we can help your business.