2021 Retail Network Report – Auto Tyres & Servicing
We are excited to share our 2021 Annual Retail Network Report for the Auto Tyres & Servicing sector. This report provides you with insights on growth we've observed in the Auto Tyres & Servicing sector over the past 12 months across all major brands in Australia to keep you informed on the changing competitive landscape.
Our analysis includes a summary all new store openings & closures across each brand and you can drill down into unique insights such as provision of stores (stores per million residents) across all Tier 1, 2 and 3 cities.
Here's a snapshot of what we observed in 2021: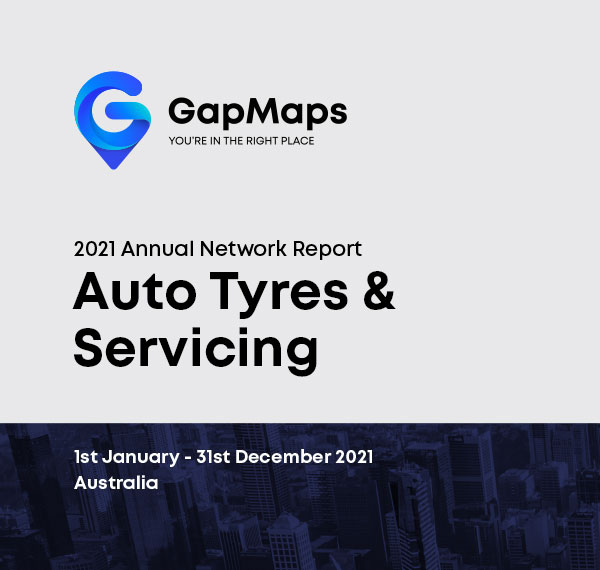 • There were 77 store openings across the 14 brands tracked.
• Growth in store numbers led by Goodyear Autocare.
• Major brands operate around 10 stores per million residents (100,000 residents per store), with higher store provisions in smaller cities.
With GapMaps Live you'll have the latest view of competitor and reference brand locations across Australia to help you make faster, smarter and surer decisions.